Book Bus Tickets Port Harcourt | Online Bus Booking - Lagos
Saturday, 30 April 2016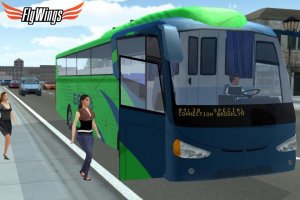 Item details
City:
Lagos » Lagos Island
Contacts

EmytripTrip
Item description
We are emytrip.com.ng and our services are online bus booking services so if you want to tour in Nigeria and book bus tickets port Harcourt visit our website and book bus tickets online we discuss about our services, our bus is a fully A.C. and seats are comfortable so with our buses you can travel in long time with comfort zone and not tired than after traveling you can enjoy all things and we provided some offer day by day and lunch more coupon of scheme some time if you use these coupon in bus booking time we discount some price in your booking price. For more information about bus ticket booking visit on httpemytrip.com.ng
Contact details:
Address: - 60 Stellian Road, Off Old Refinary Road, Port Harcourt, Rivers State - Nigeria.
Email: - info@emytrip.com.ng
Mobile no.: - 9030829885
Website: - httpemytrip.com.