Yul Edochie Academy, Acting School Selling Registration Form for N10,000 Naira - Lagos
Monday, 8 January 2018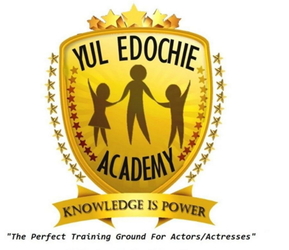 Item details
City:
Lagos » Surulere
Contacts

Yul Edochie Academy

09033555490
Item description
Yul Edochie Academy, Acting School Selling Registration Form for N10,000 Naira Only
NollyWood Actor Peter Edochie's Son, Yul Edochie has Stated his one Acting School
The School Founded Late 2015 is Located Near Likki Epe Expressway
The Registration Form is Now going For a Whopping N10,000 Naira Only
Yul Edochie is Calling on all Aspiring Actors and Actresses to come and Register
To Register for the upcoming session, contact or eMAIL us below
Contacts Number:
2349033555490
Contact Name:
Yul Edochie Academy
eMAIL:
yuledochieactingacademy@gmail.com
This are your Qualifications to be a full or Part time Member in the Nigeria NollyWood Movie Industry Below
1). Getting The NollyWood Registration Form
2). You Must be serious and fast in learning
3). You Must pass through an Audition
4). Speaking of good English
5). You must be a God fearing person
6). You must have good manner (BE RESPECTFUL
7). For the comedian (You must be funning in Acting
8). You must abbey by the Rules and Regulations of the Moving Industry
This are the needed qualification that you must have before you can join the Nigeria NollyWood Movie Industry
Applicants who are not within Likki Epe Expressway, Lagos State can get their forms via online process with the help of the general manager of Yul Edochie Academy by Contacting the Number Below
Contact Number:
2349033555490
eMAIL:
yuledochieactingacademy@gmail.com
Sales of Forms Commences from 7th of January 2018 - March of 30th 2018 while Training, Acting and Schooling starts from January 15th - 28th March 2018
NOTE: The Feeding, Accommodation and Transportation will be taking care by NollyWood Movie Industry
Yul Edochie Academy.